ClickFunnels Pricing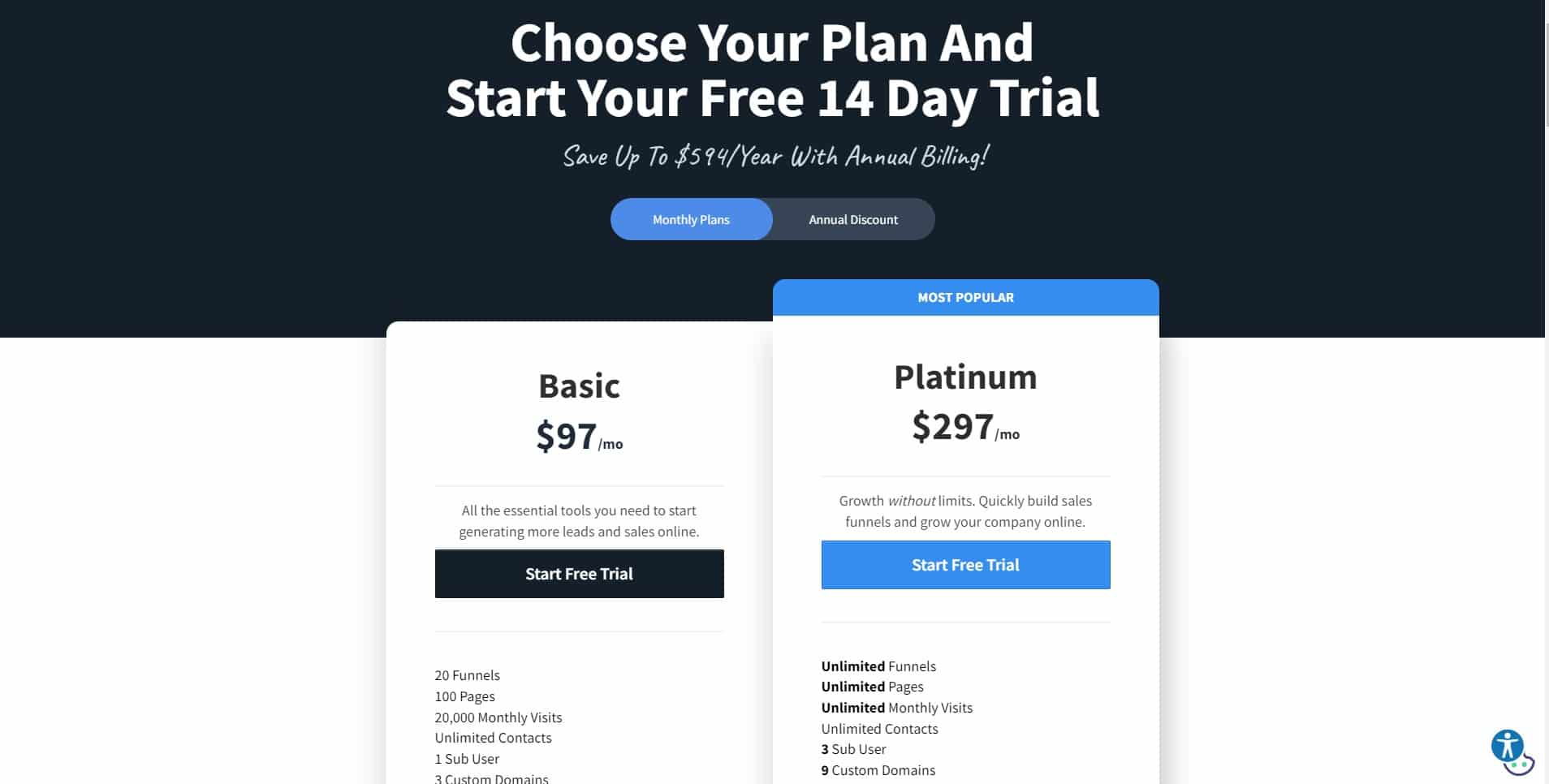 ClickFunnels offers two pricing plans starting at $97/mo giving you all the essential tools you need to start generating more leads and sales online such as 20 funnels, 100 pages and it's capped at 20,000 monthly visits with unlimited contacts and their platinum is for almost $300/mo giving you access to unlimited options.
ClickFunnels Is Best for:
ClickFunnels is best for entrepreneurs with no coding experience who wants to create a complete and proven sales funnel for their product or services to maximize their sales revenue.
WordPress Themes Alternative
And the last Unbounce alternative I have for you is to use WordPress themes and WordPress builders that allows you to build your own web pages as well as landing pages while keeping the budget to a minimum.
With that here are some of the best WordPress website builders that you can use to build your website and as a landing page builder.
Elementor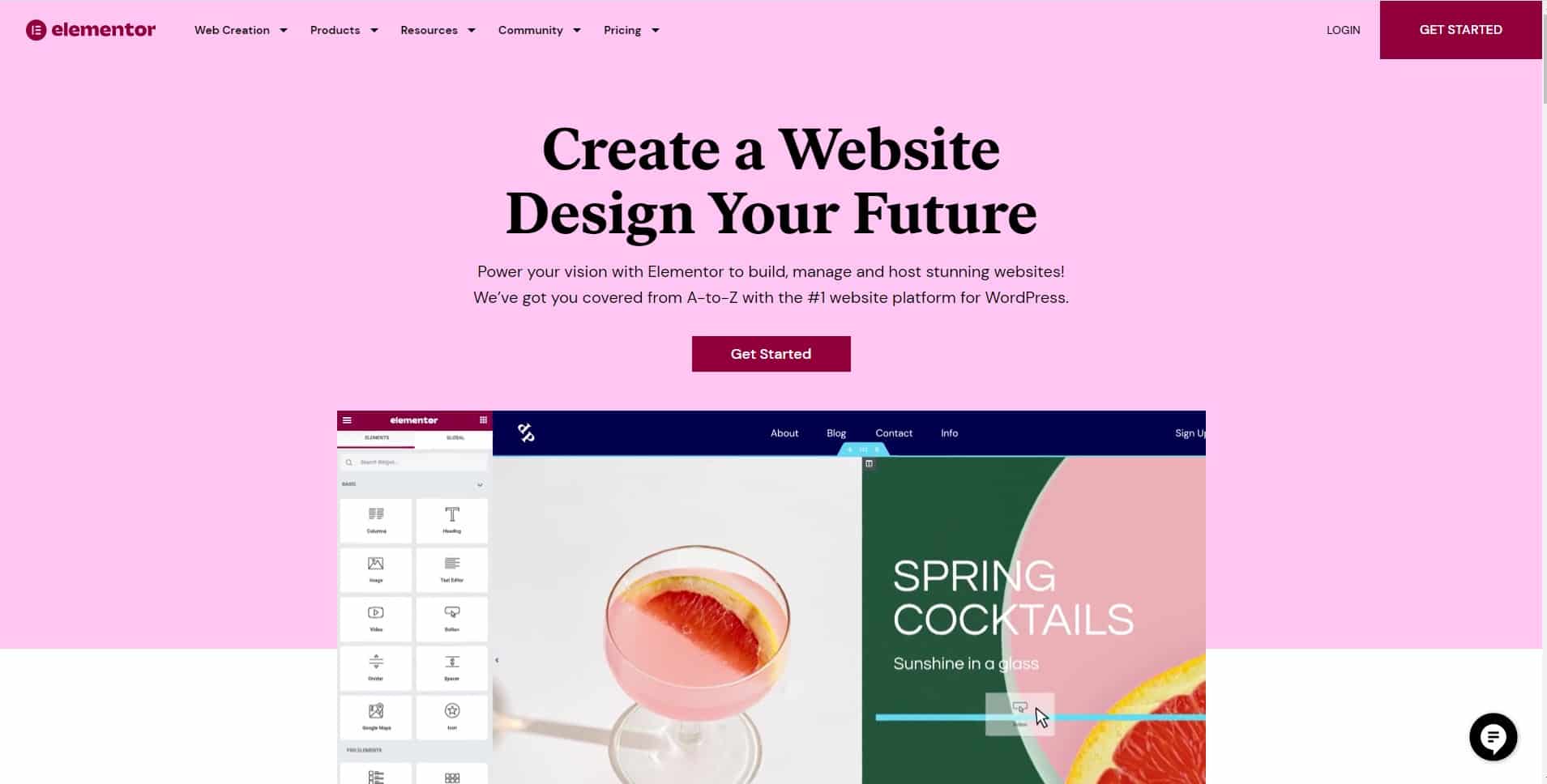 Elementor is probably the most famous WordPress website builder with great drag-and-drop functionalities, is super easy to use, and enables you to build beautiful landing pages regardless of what industry you are in making this one of the best WordPress builder alternatives to Unbounce.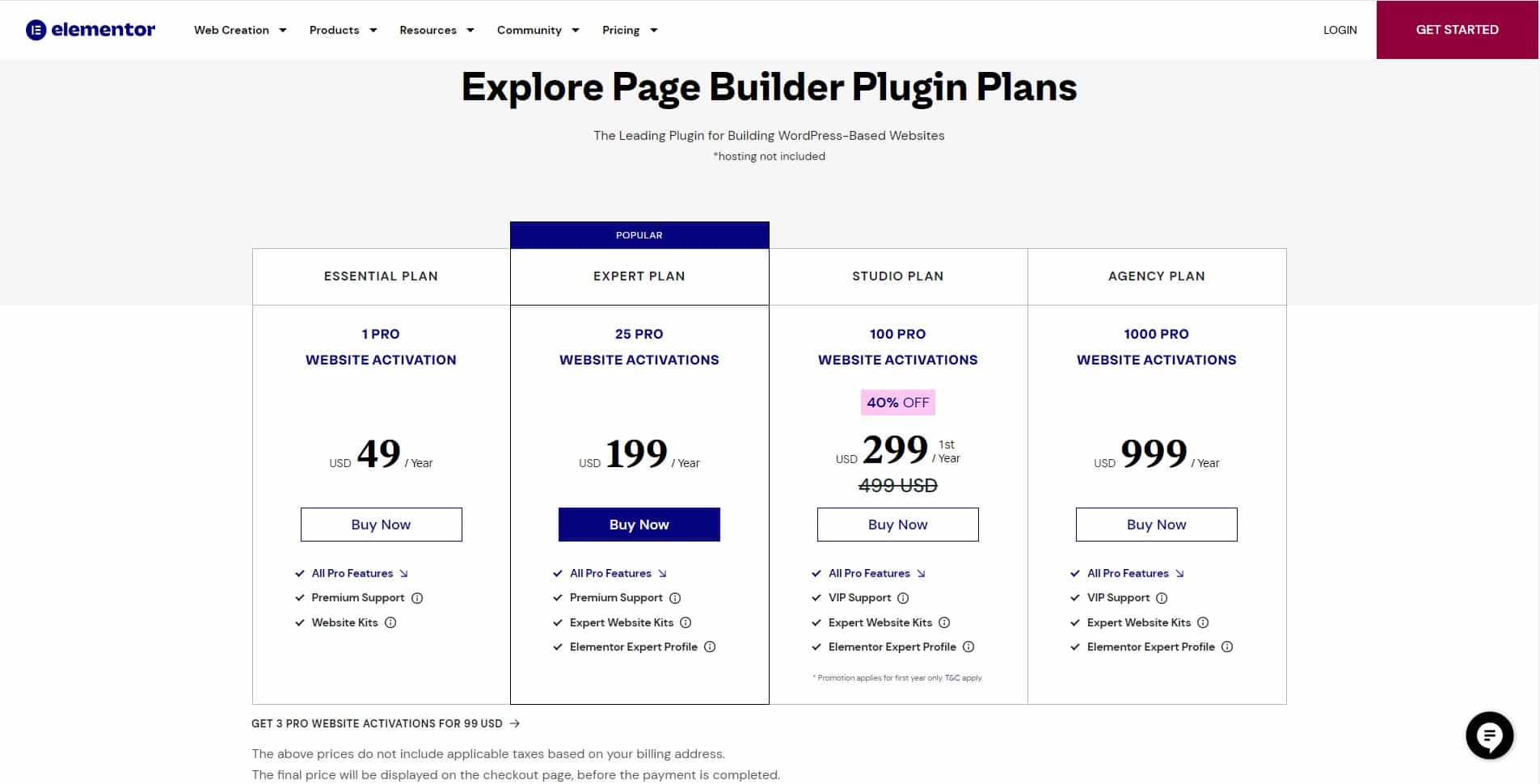 Elementor is also very affordable compared to the other Unbounce alternatives and Unbounce itself as it only costs $50/year for 1 license and of course, if you need more, they also offer plans for that.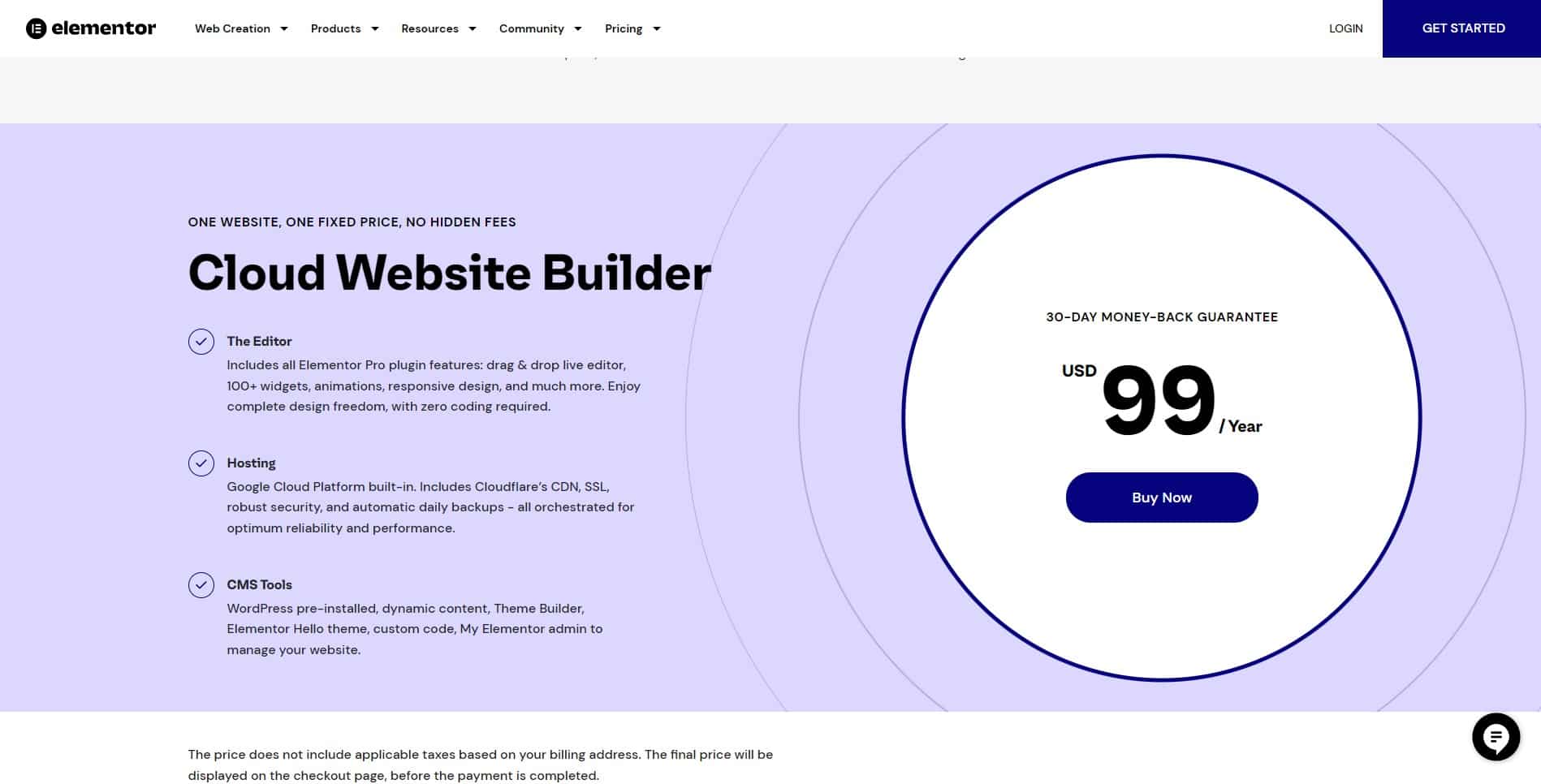 I also like that they offer great hosting together with their WordPress builder for only $99/year which for me makes this a great deal!
SeedProd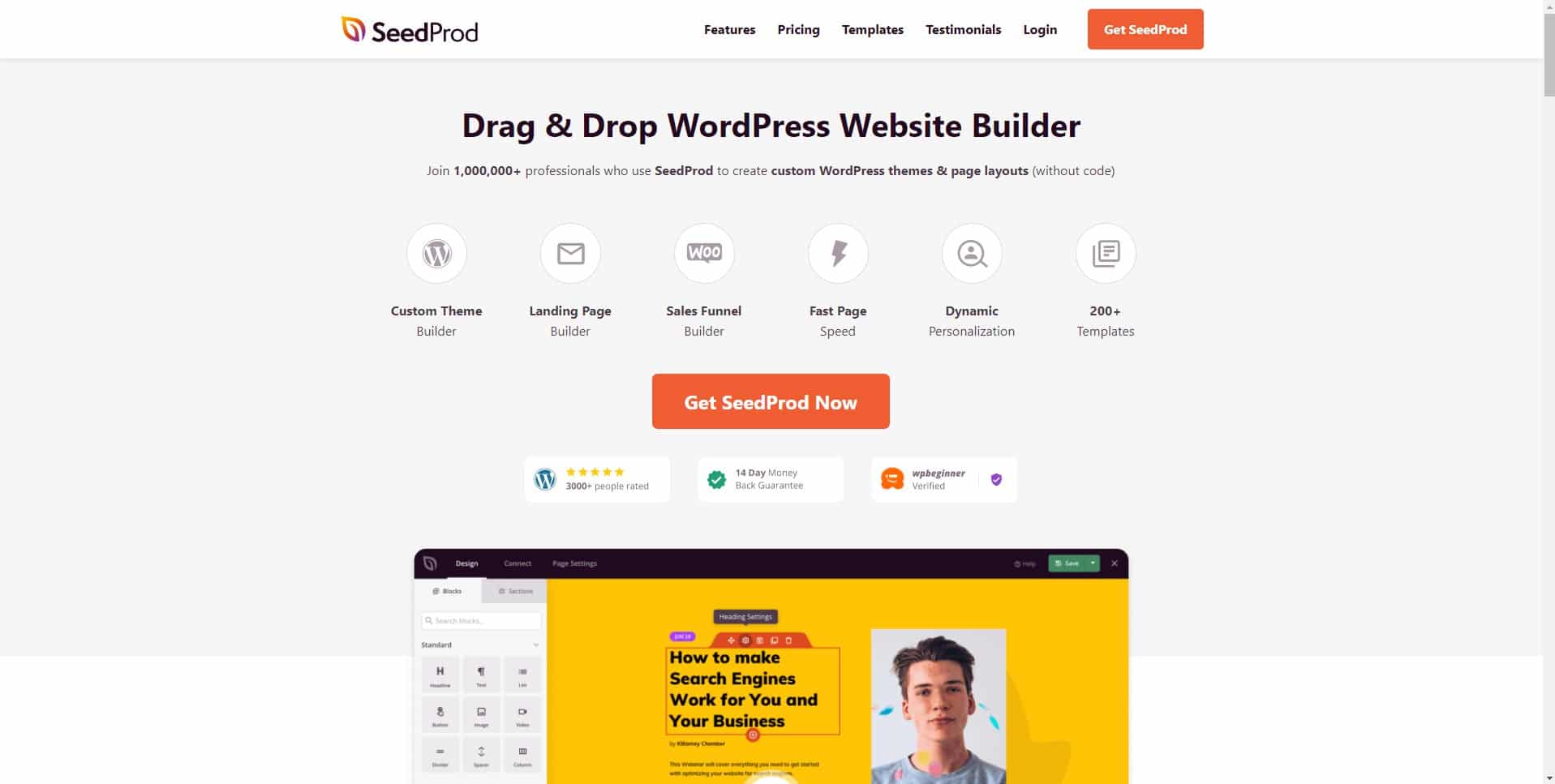 Another great WordPress website builder that you can use for building landing pages is SeedProd.
SeedProd is probably the best drag-and-drop WordPress builder you can use to create a beautiful website, stunning and high converting landing pages as well as the entire sales funnel while making sure your website meets all the core web vitals criteria.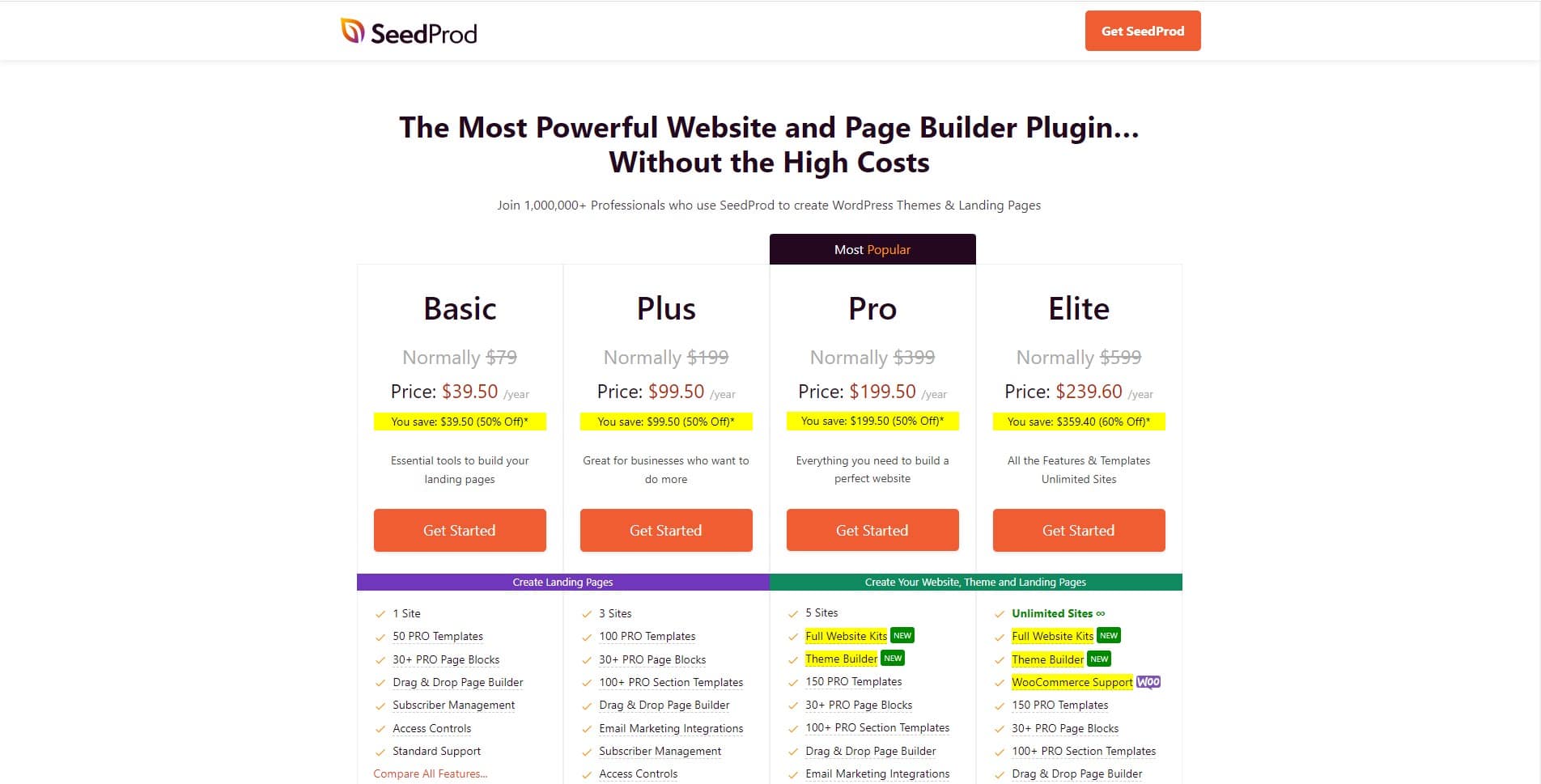 SeedProd is also more affordable compared to Elementor starting at $39.50/year, however, you can expect fewer features overall and not have any integration options which kinda sucks to be honest unless you buy the plus option with 3 sites.
Avada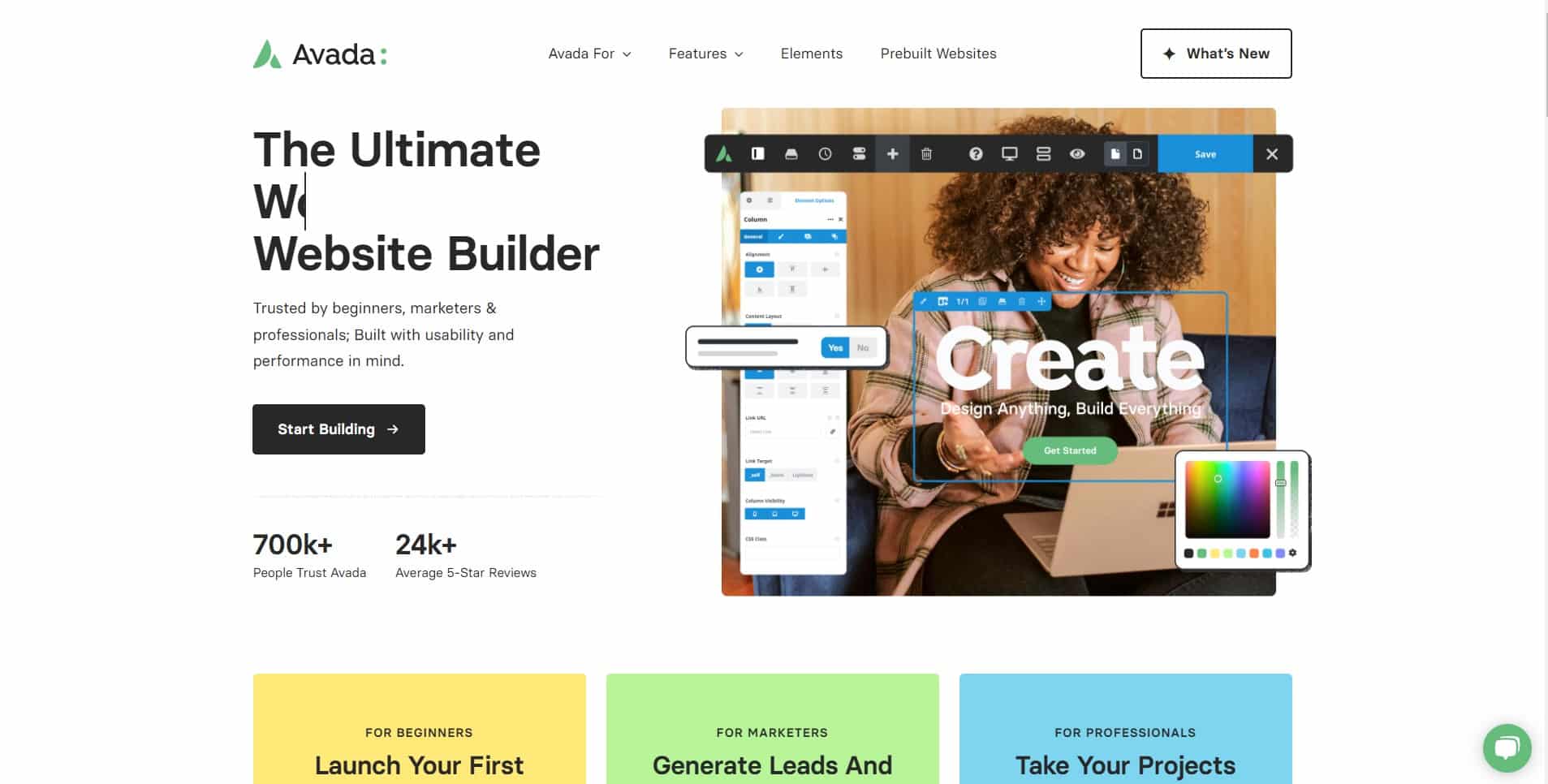 Avada WordPress website builder developed by theme fusion is an excellent, user and beginner-friendly theme that enables you to build a professional website and highly converting landing pages with no prior experience in website building or WordPress itself.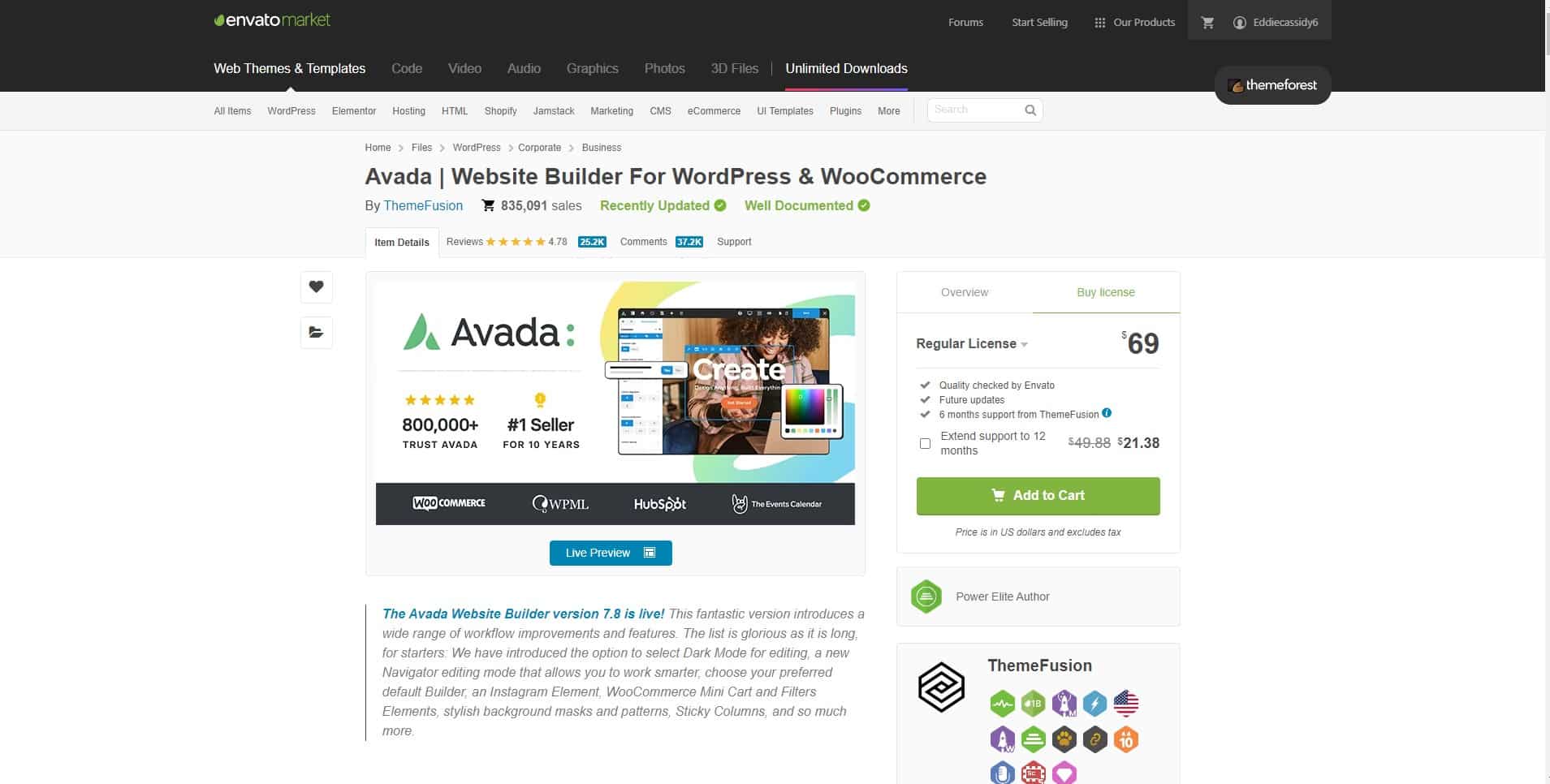 Avada is also a very affordable WordPress website builder with a one-time fee of $69 which gives you access to updates forever. However, you only get 6 months of support, and then if you will want to extend the support you'll have to pay almost $50 for another 6 months.
However, you don't need to pay for support all the time, but perhaps once a year is fine. Bear in mind that once purchased you don't pay anything, and the guys still provide you with free forever updates, so little support for sure would be appreciated. Anyway, I still believe Avada is a great alternative to Unbounce.
How to Choose the Best Unbounce Alternatives?
As you can see, there are plenty of good options and every one of the Unbounce alternatives has its pros and cons. Therefore, it is highly dependent on your situation and where you are going.
For example for B2B and SaaS businesses, I would recommend going with WordPress website builders as you won't need a large number of landing pages and the rest can be easily duplicated and then subscribe to ActiveCampaign or GetResponse for your marketing needs.
While for an eCommerce store you might need to go with a professional landing page builder such as Leadpages or Instapages which helps you to maximize your razor-thin ROI.
So yeah, it depends. That's why I gave you this information so you can decide which Unbounce alternative is the most suited to your situation.
Did you like this article? Do you have some comments, please drop them on my YouTube Channel.
Related Articles:
Also, check out our other product reviews hub.
Disclaimer
This article was created by Eduard Dziak and may contain affiliate links. The following were used to optimize the article for the best user and search engine experience include:
SE Ranking for keyword research and on-page SEO optimization
Surfer SEO for SEO-friendly content creation for users and search engines.
Jasper AI for grammar correction and information enhancement.
The article is based on the author's own experience and knowledge, drawn from both their own work and that of their clients, to provide the latest, proven methods.