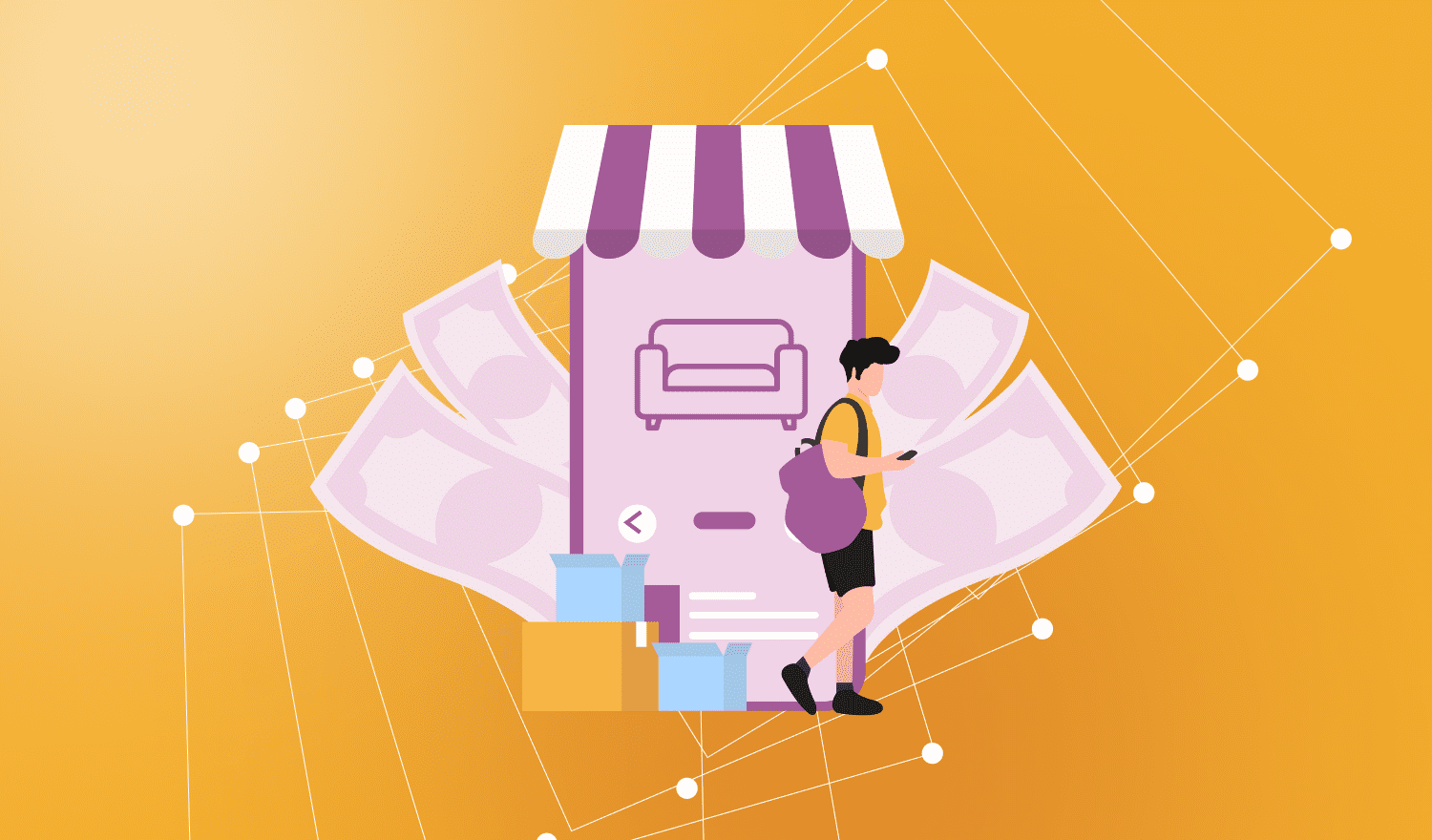 Major Trends Shaping the Furniture eCommerce Market
Let us take a closer at 8 major trends that are shaping the B2B furniture wholesale and retail markets now and will continue to exert significant influence in the coming years.
Millennial buyers
Starting in 2014, there began a significant shift in customer behavior driven by the entrance of the millennial buyer. Millennials represent 37% of the consumer furniture and bedding market and are known to represent an astounding 46% share of all B2B buyers. And while Baby Boomers continue to represent the largest percentage of dollars spent in the furniture market, millennials make up the largest percentage of buyers in the market. Millennials are also technology-savvy buyers. They rely heavily on web searches for alternatives to the items they see in physical stores. Before making a purchase, they use the web to find product reviews and make brand comparisons.
RTA design
Ready-to-Assemble (RTA) furniture has been around since the mid-1800s but has recently become a popular alternative to assembled furniture. As quality increases and global brands like Ikea gain recognition, buyers are flocking to RTA furniture. That's good news for furniture manufacturers. The production process cost less, is simplified, and shipping is easier. Retailers require less warehouse space to store the same amount of inventory. RTA furniture can be a great opportunity to start your furniture eCommerce business or, in the case with manufacturers, sell direct to consumers online.
Office furniture and luxury furnishings
Versatile home office furniture and high-end furnishings are other segments that demonstrate steadily increasing consumer demand. For example, global home office furniture purchases had a compound annual growth rate (CAGR) of nearly 6% between 2014 and 2019. The luxury vertical is expected to grow at a CAGR of about 4% in the coming years. B2B furniture companies that are considering product expansion should explore these lines.
Ergonomic design and eco-friendly materials
Reusable, eco-friendly furniture is in high demand from dedicated environmentalists and conventional buyers alike. By taking a 'green' approach to furniture manufacturing and using recyclable materials, furniture makers fill the consumer need for sustainable living. Businesses are looking to acquire ergonomic pieces too, as 'green' trend is often used to make their employer brand more appealing.
Mobile-friendly eCommerce experience
Nowadays a majority of buyers search for products from their mobile phone, they expect a mobile-friendly user experience online, and so it's typical for them to buy using their device. Whether you're developing your custom eCommerce website or use a vendor's platform, make sure it has all it takes to enable smooth mCommerce journey for your B2C as well as B2B customers.
B2B eCommerce for commercial and wholesale buyers
Commercial deals account for about 30% of the overall sales in the furniture sector. B2B buyers buy in bulk, negotiate prices, have a different decision-making process, and require a rather different eCommerce webstore than their B2C counterparts. B2B eCommerce is also essential for furniture manufacturers, who typically sell to wholesale distributors and large organizations. Addressing B2B customers' needs is a strong success point for entering this booming eCommerce segment and targeting big buyers right away.
Try before you buy and AR
Try before you buy and AR are set to revolutionize the furniture industry. By using advanced AR-enabled mobile apps, buyers can see how a piece of furniture looks in their space. For less demanding investment, some furniture webstores already provide some online configuration features that allow buyers to change color, try out different room backgrounds, and compare different product models.
Moving furniture business online
Furniture has been traditionally sold from physical stores with expansive showrooms. That's not necessarily the model for the future. Millennial buyers prefer to buy from a retailer that allows them to shop online from the comfort of home. Some furniture stores were early adopters but didn't fully understand the model. Just a few years ago 88% of furniture stores had a website, but only 30% were actually selling online. These days, an effective online presence must fully digitize commerce, not just act as an online display. Furniture businesses should consider an eCommerce or B2B marketplace solution in order to be not left behind the competition.