6 Digital Transformation Technologies Included in OroCommerce
Every enterprise is unique, so the technology and digital transformation combination will be unique to each company. However, there are a number of digital transformation technologies that can benefit almost every enterprise. These are the technologies embedded in OroCommerce. These technologies bring a proven track record of solving problems, creating efficiencies, and scaling with ease. From cloud capabilities to tools to collect and analyze a wide variety of data, these are the core digital technologies with the power to transform enterprises.
Cloud
The popularity of SaaS is fueling the growth of cloud technology usage. The global SaaS market was valued at $2.15 billion in 2021 and is expected to top $883.34 billion in 2029. That's a CAGR of over 19%. Cloud technology aids in disaster recovery and allows enterprises to quickly bring back online critical systems and data. The worldwide adoption of cloud technology is fueling other tech trends such as the Internet of Things (IoT) which is a key ingredient to factory digital transformation and remote workers in all industries.
OroCommerce offers cloud technology to enterprises looking to transform their B2B eCommerce channel. By utilizing cloud-based technology, enterprises can outsource eCommerce infrastructure, hosting, updates, and security issues. While OroCommerce is perfectly at home in an on-premise deployment, it is one of the few enterprise-grade B2B eCommerce solutions that can be deployed onsite, on a private cloud, on a public cloud, or via the proprietary OroCloud.
This deployment flexibility brings you the ability to customize your digital technology transformation to your needs. Start on-premise and move to the cloud or vice versa. Moving to cloud technology enables enterprises to scale without investing in costly infrastructure and pay only for the resources they use. Teams aren't tied to a location or device with OroCommerce in a cloud. They have any time, anywhere access to data and systems.
Mobile
Mobile devices are what connect modern businesses. They facilitate communications with workers, customers, and vendors. According to Statista, there were 7.1 billion mobile device users worldwide in 2021. There were only 7.8 billion people on the planet in 2021!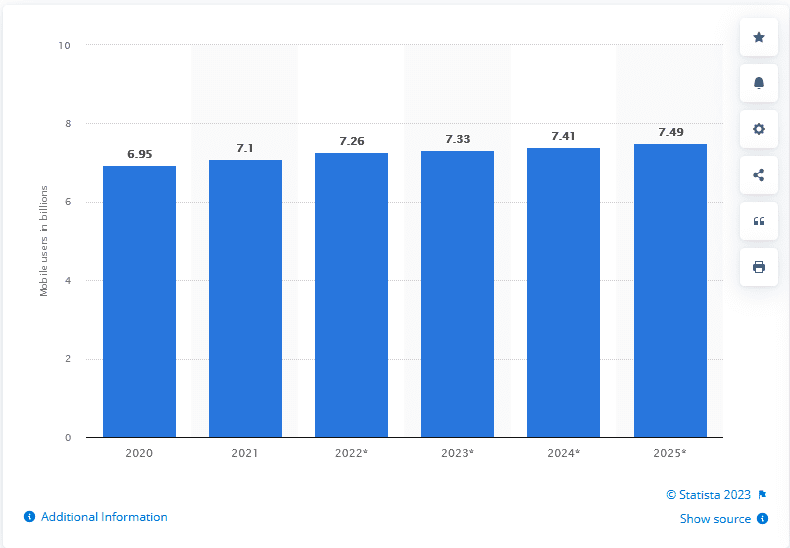 Mobile adoption will continue through 2025. If digital transformation processes and technology don't incorporate mobile, they are dead on deployment.
OroCommerce incorporates mobile-ready responsiveness on the front end and the back end. Leads and customers get a rich experience that renders pixel-perfect on any mobile device, no matter the platform or browser. From laptops in use at the airport to mobile phones used on the subway and the tablet that's used to browse from the couch at home, every mobile instance will offer full functionality.
OroCommerce mobile technology gives you the assurance that your customers are enjoying the experience you designed. In addition, employees get a mobile experience on the back end that allows them to take their job with them wherever they go. No need to return to the office for digital assets.
Sales teams can take advantage of OroCommerce mobile technology for face-to-face meetings and to support activities at shows, exhibitions, and conferences.
Workflow Automation
When you look at digital transformation in the automotive industry, you see how parts suppliers and wholesalers are using the power of workflow automation to digitally transform their enterprises.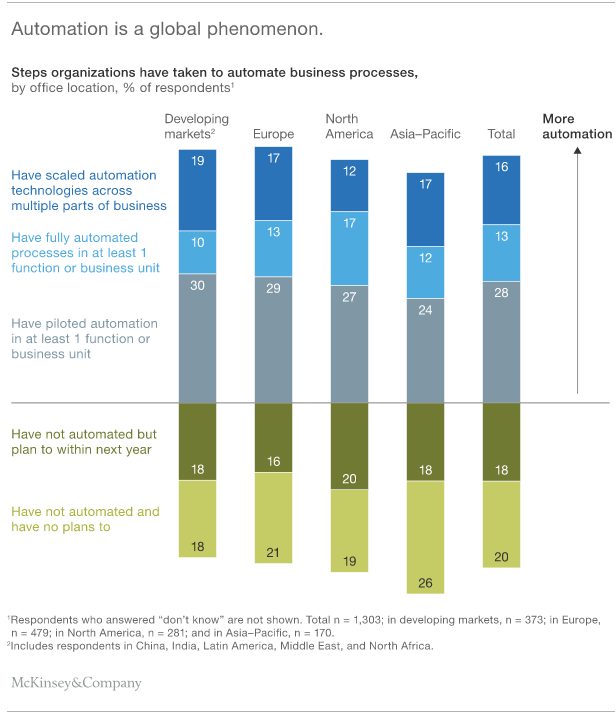 According to McKinsey & Company, workflow automation is a worldwide imperative. Workflow automation reduces errors, improves productivity, eliminates redundant tasks, and even improves the enterprise culture and employee morale.
OroCommerce automates the workflows associated with quoting, sales, marketing, order processing and fulfillment, and supports marketing processes too.
Digital commerce transformation allows companies to automate the RFQ process as well as QTC and the associated contract and communication workflows.
With OroCommerce, leads can submit a digital request for a quote or pricing, and automated workflows combined with a robust pricing engine will create the quote and send it to sales for approval or straight back to the customer in mere seconds. Your lead has a quote in hand for consideration while the competition is still juggling spreadsheets and databases. That's a digital and technology transformation that gives you a real competitive edge.
Once an order is entered on the website, the data flows with the order through acceptance, order processing, fulfillment, and billing. There's no more redundant data entry and sending the order from one department to another.
Oro is unique among enterprise B2B platforms as it offers a completely customizable workflow engine. You define the workflow and OroCommerce automates it. Instead of conforming your business processes to your software, the software conforms to your business processes.