The look and feel of an Instagram post determine how people perceive it. The design conveys the message, tells a story, and influences the audience's opinion about your small business.
Understanding how to use layout and composition can help you create eye-catching Instagram graphics, which is important, considering you only have a few seconds to capture your audience's attention. With these principles in mind, you'll be able to create stunning visuals for your Instagram account.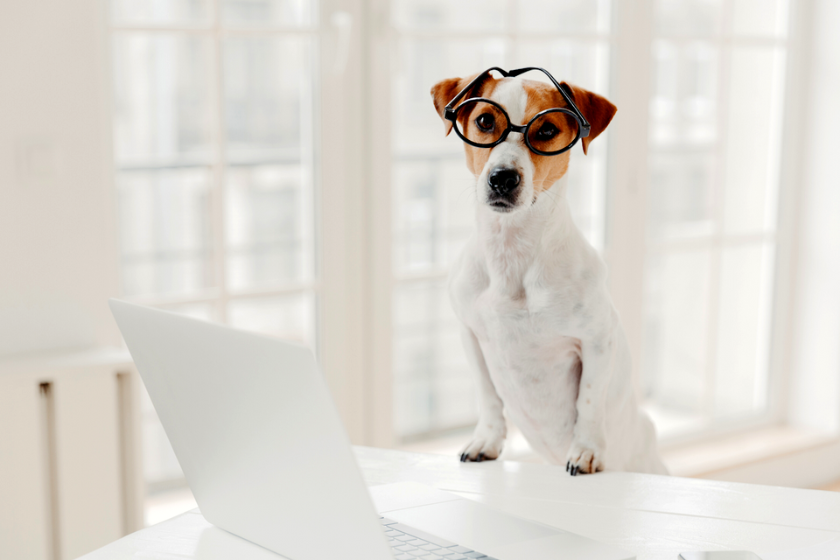 Why is Graphic Design Important on Social Media?
Graphic design is an essential part of your social media strategy since your posts are the first thing that people see when they visit your profile. The look and feel are a visual representation of your company's brand on social media, and they can make or break your success on each platform.
There are common elements that can vary between social platforms. Graphics on Instagram can range from a single post to a carousel of up to 10 screens. Carousels are helpful in condensing your content into bite-sized pieces. While Facebook allows you to include several graphics in a single post, they don't present in a carousel on the platform as they do on Instagram. And while you can simultaneously post your Instagram content to Facebook, it's important to keep in mind your audience's user experience when consuming content. 
Taking this difference into consideration when you make Instagram graphics will ensure your message doesn't get lost in translation between platforms.
Important Principles for Instagram Graphic Design
Graphic design is an essential element of your Instagram presence. To ensure your posts convey the right message and are visually appealing, you must understand the principles of graphic design. This includes knowing which brand fonts and colors to choose and which stock photos to use. Making the right selections for your brand  will help you create a consistent look for your content.
Layout and composition
The awesome thing about Canva templates is that the layout and composition of graphic elements are already provided for you. It can be tempting to select a template that looks visually appealing without taking into consideration the content. But if you have an idea of the content that you want to create first, you can browse through templates with that content in mind. For example, If you have 5 lengthy points you want to make in a single post, a template for a carousel would be more beneficial than a template for a checklist. 
Fonts 
Creating a cohesive aesthetic is important in creating consistency for your audience, which means committing to a set of fonts and colors for your brand. Brand fonts are an important part of any business branding. They can help convey the right message to your audience and make your brand memorable. Ideally it's a good idea to have at least 3 fonts selected for your heading, subheading and body copy 
Colors
Every color has a meaning and a message behind it, both consciously and subconsciously to an audience. That's why it's important to learn about the psychology behind color. If you're having trouble choosing colors, when in doubt, remember that less is more! It's better to create graphics with a consistent color palette that is 2-3 colors, rather than a combination of colors that suit your mood that day. While there are brands that can expertly create content using a vast color palette, keep in mind that these palettes are generally chosen through a months-long branding with multiple stages of process through elimination. 
If you're still stuck on which color palette to use, Sites like Adobe Color and Color Hunt are great tools that can help inspire. Or when you're in Canva browsing through templates, you can make note of color palettes and use those for inspiration.
Stock Photos
While the use of original photos over stock was once preferred, the use of stock photos is becoming increasingly popular. For readability, it's important that photos are high-quality vs. blurry or grainy, which is one pro for using stock. One drawback is that you may see a photo that you've used somewhere else. This is because the images on programs like Canva are often royalty free meaning they can be widely used for free (with a Canva Pro subscription) for commercial and noncommercial use. 
One example I always loved to stumble upon was a Jack Russell I would see nearly everywhere. You can still find him in Canva, and though I don't see his photos used around as much anymore, he still pops up when I search their library for dog photos. 
The photos are very specific (at the spa, at the movies, taking a selfie, or just being a dog and holding a leash), which is why I would find it entertaining to see the photos being used everywhere. A faux pas of the best kind. 
Helpful Tools for Creating Instagram Graphics
Here are three helpful tools to help you create Instagram graphics. We'll look at how to use these tools to create stunning visuals that capture attention and engage your followers. 
Canva Templates
Canva Templates help you create eye-catching designs and help you communicate your message visually. You can personalize your designs by incorporating original photos as well as your brand colors and fonts, which is important for your small business!
Canva Stock Photos
Canva Stock Photos has thousands of royalty-free stock photos available without ever having to leave the platform.  In addition to royalty-free photos, Canva's photo library also includes background images and textures that you can use in your designs.
Tailwind Create
Tailwind Create helps you create content by transforming your photos into hundreds of high-quality posts. There's also an automation feature that allows you to schedule your posts so you can plan your content calendar in advance. 
As the importance of visuals in social media marketing continues to grow, it's now more important than ever to create graphics for Instagram that are professional, on-brand and convey your message in a way that stands apart from the crowd. 
What tools do you use to create Instagram graphics for your small pet business? We invite you to share your favorites in the comments!
About the Author: Christy Castillo lives in San Diego with her beagles, Elvis and Cosmo. Together they explore the beach with their pack and also practice nose-work for fun. Christy has a background in graphic design and video editing. She works behind the scenes at BlogPaws creating our fantastic designs and making sure we all stay on brand (eh hem, Chloe). You can see all her adventures with Elvis, @elvis.thebeagle on Insta.