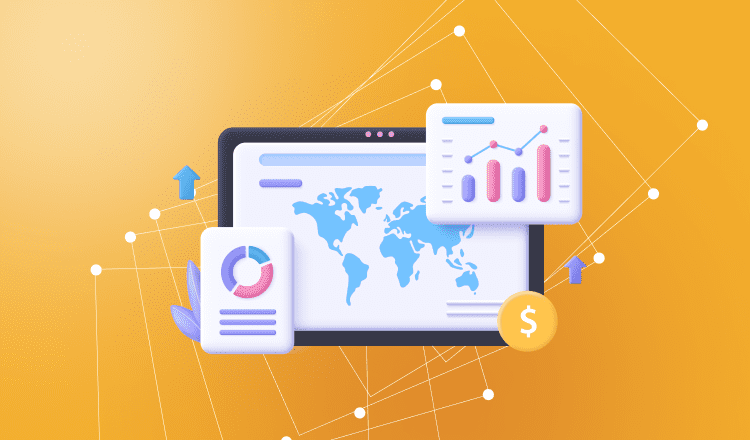 What is a Scalable B2B eCommerce Platform?
A scalable eCommerce platform isn't only about ensuring a website can handle extra traffic and process orders timely. It should also support business expansion as your product catalog grows, you enter new selling models and verticals, or expand to new geographic locations. In digital commerce, scalability refers to: user experience, business needs, growth opportunities, and agility.
User experience
The most obvious aspect of scalability is the ability to handle increased traffic and sales. As your business grows, the eCommerce platform must handle more products, transactions, or customers without crashing. This creates a better shopping experience for the customer.
Traffic spikes. When most people think about scalability, they think about accommodating heavy website traffic. To ensure websites operate optimally during peak demand, you need high-performance, scalable eCommerce solutions built on a strong infrastructure. This provides a consistent experience no matter when a customer visits.
High order volumes. If you're processing bulk orders on a regular basis with dozens or hundreds of line items, your website should handle these orders with ease. Scalable eCommerce solutions not only prevent your website from crashing when many complex orders are placed simultaneously, but they can handle sudden order surges during prolonged periods.
Large SKU counts. Whether they sell to other businesses or directly to customers, B2B businesses like manufacturers and distributors tend to have large product catalogs. A scalable eCommerce solution supports additional product lines or increases in the number of products (SKUs) offered to customers.
Business needs
With scalable eCommerce, businesses operate more efficiently, unlock new opportunities, and maximize revenue. Businesses benefit from reduced errors in their day-to-day operations and this saves time and money.
Multiple catalogs and websites. Different customers have different needs and preferences in the products they purchase. Scalable B2B eCommerce solutions empower sellers to maintain brand consistency, customize their offerings, target diverse customers, manage inventory, and more.
Automated workflows. To keep B2B customers satisfied, you must accommodate their purchase processes. Scalable B2B eCommerce software can successfully automate business processes such as personalized pricing, inventory management, order processing, and invoicing. 
Security and compliance. Scalable eCommerce platforms help your business stay on top of security. You can expand your capabilities, comply with new requirements, and grow without risking the safety of your customer or company data.
Growth opportunities
If you're not growing, you're falling behind. As you acquire companies, open offices, or add distribution centers, your eCommerce software should easily accommodate your growth.
Expansion to verticals. Unlike in the physical world, it's easy to expand to neighboring verticals online. This is particularly true if your vertical overlaps with others, or moving into a new market requires little effort. Scalable digital commerce solutions make it easy to introduce completely new brands and storefronts to capitalize on these opportunities.
Expansion to geographic locations. A scalable eCommerce solution overcomes many of the hurdles of selling across borders. Because customers prefer to research and purchase in their own language and in their own currency, you need a scalable solution that supports unlimited localization or multiple websites. Scalability provides you the site speed, accessibility, and security that can mean the difference between conversions and abandoned shopping carts.
Expanding to new selling channels. To increase awareness and sales and build resilience, many companies expand into new selling channels. In the process, they may take the characteristics of a B2M (business-to-many) seller. With a scalable eCommerce platform, the solution meets any business model and supports unlimited sales channels.
Agility
Greater agility and flexibility make it easier to focus on revenue-generating activities, place customers at the center of your business, and fuel sustainable growth.
Pivot to new business models. The pandemic, subsequent supply chain disruptions, and economic pressures made business agility crucial. If existing models don't work, sellers need the flexibility to move to new models like franchises, marketplaces or selling consumer direct. Scalable eCommerce supports multiple models without retooling.
Mergers and acquisitions. If you've grown by acquiring other companies, or if mergers and acquisitions are part of your growth plans, you need a scalable eCommerce solution. Without technology to support your growth through acquisition plans, you'll struggle with mismatched systems, costly workarounds, or replatforming.
Vendor agnosticism. In addition to enabling growth, scalability removes barriers to growth. Choose a digital commerce platform that doesn't stand in the way of how you do business, nor make it difficult to meet your goals.