BBN has a powerful proposition with global talent in B2B marketing and strengths in many niche business sectors. Put 70 of these people together in one place for a few days, and the result is extraordinary.
While our agency owners met for our Annual General Meeting, others benefited from a fully-loaded learning agenda at our Academy. The Academy is designed to enhance our agencies' knowledge in B2B marketing and involvement in BBN and increase the experience of working with colleagues from different countries. During Academy, colleagues learn up-to-date best practices across various disciplines, explore new ideas and enjoy BBN's international nature and the benefits and challenges of working together.
There were many mask-free new faces with stories to share, and everyone left France buzzing with excitement and new friendships. The levels of collaboration that went into preparing content for the agenda were tremendous and are a testament to the nature and culture of BBN.
Inspired and Informed
At the Annual General Meeting, BBN shareholders discussed the future development of the partnership along with other hot topics like marketing effectiveness, learning & development, benchmarking agency performance, employer branding and new ways of working together in a post-pandemic world.
Our Academy was opened with Keynote speaker Jonathan Palmer, Principal Consultant of Content Solutions at LinkedIn, who talked about unifying your brand on LinkedIn and the power of creativity and emotion in B2B marketing. The rest of our two-day agenda was then delivered by experts from across our BBN agencies on topics like marketing effectiveness, working with analytics, Marketing AI, emerging technologies, B2B marketing insights and Account-based Marketing.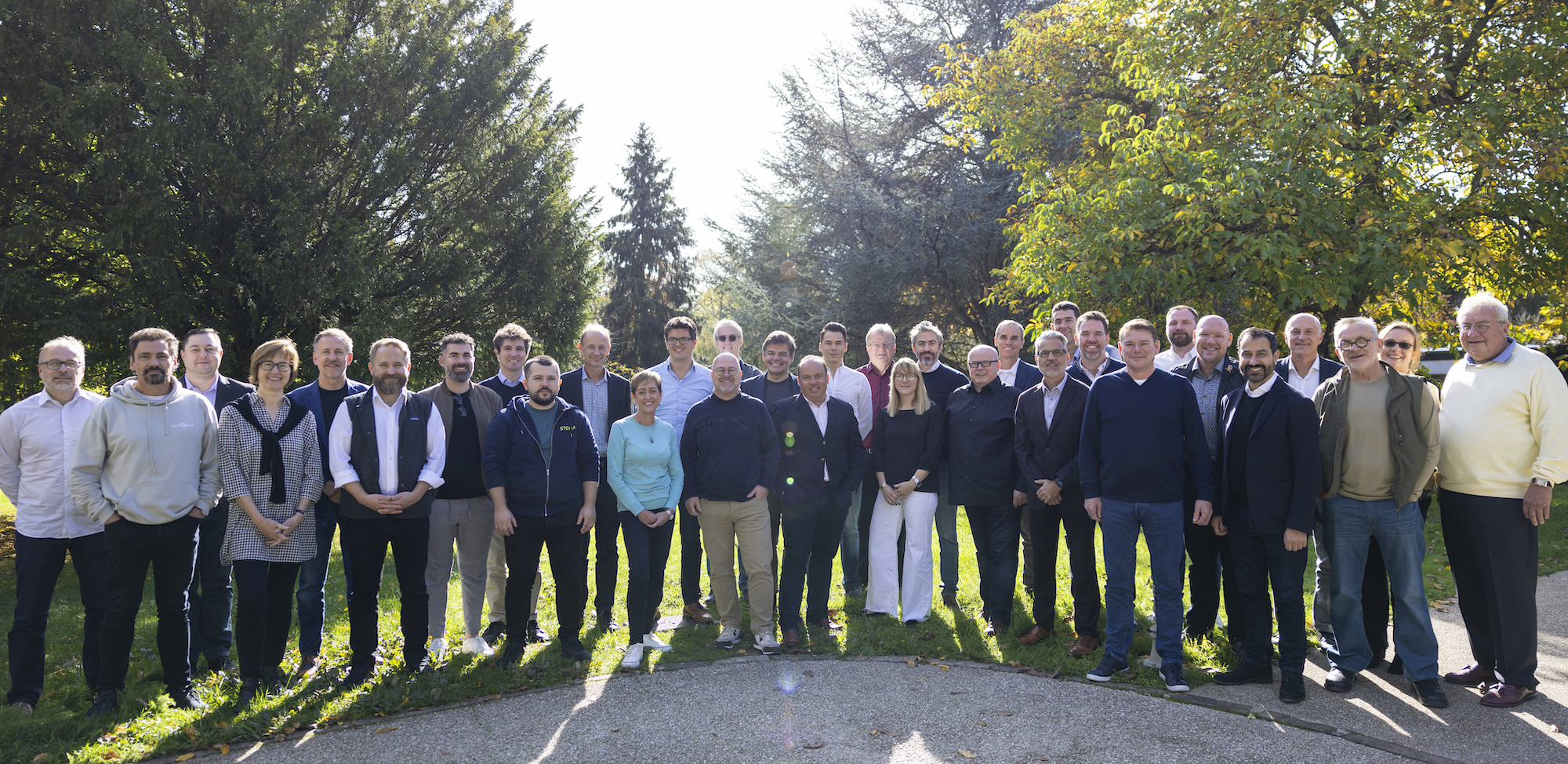 Movie Night
On Friday evening, colleagues were treated to a special screening of the award-winning documentary Direct Positive, created by BBN Partner Bader Rutter in partnership with TEMPO, a membership organisation dedicated to furthering the impact of women leaders. When the two organizations began working together, the goal was to refresh and build on the legacy of the TEMPO organization — to rebrand a long-standing organization for a new era.
But as they worked together, a bigger story emerged. Experiences demanded to be shared. TEMPO's dedication to mentorship merged with Bader Rutter's passion for sharing Milwaukee's best stories. Direct Positive became their mutual passion project. 

Golden Bee Awards & Casino Night
The BBN Golden Bee Awards celebrate some of the best work our partners produce for their clients. This year we received nearly 70 award submissions across 12 categories, and together with our four special awards, it was truly a night to remember. The evening culminated with an exciting visit to the casino followed by an auction of great prizes that raised over £1,000 for The World Bee Project

Winners in our service Award categories were:
Best Account-Based Marketing Program:  Green Hat for client Mimecast
Best Agency-client integration:  wob AG for client Hella Gutmann Solutions GmbH
Best Brand strategy Campaign:  wob AG for client SEKISUI Europe B.V.
Best content marketing campaign: Green Hat for client Korn Ferry
Best Creative:  True for client Acora
Best Direct Mail – physical delivery: Bader Rutter for client Milwaukee Bucks
Best Event Experience: Stein IAS for The Drum's World Fest
Best integrated omnichannel campaign:  True for client Acora
Best use of Martech Luxid Group for client Orion
Limited Budget: Stein IAS for client Trelleborg Marine & Infrastructure
Data Analytics:  wob for client John Deere
Best Idea Never Executed: Stein IAS for client ADL


Winners in our Special Awards:
BBN Coordinator of the Year: Eija Valiranta, Copywriter, Luxid Group, Finland
BBN Task Team of the Year: BBNextGen
BBN's Rising Star: Thorsten Petersen, Senior Expert Digital Advertising & Analytics, wob AG, Germany
BBN Agency of the Year: wobAG, Germany
Our AGM, Academies, and Golden Bee Award ceremonies have become memorable highlights for many of us at BBN, and this year was no exception.
The post Extraordinary minds discuss B2B marketing appeared first on BBN.