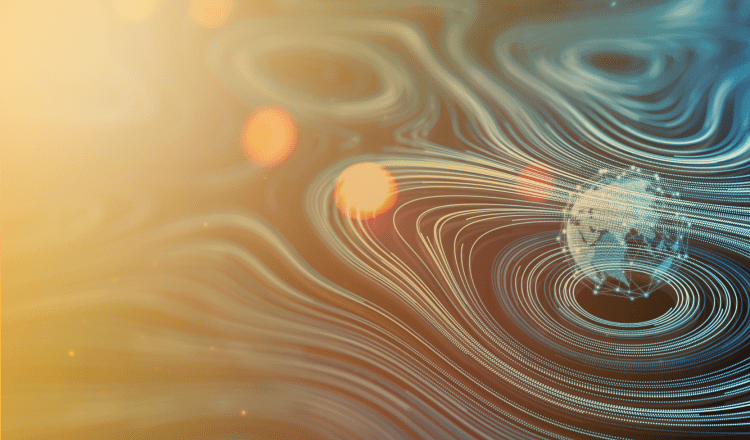 Technical Considerations
Now that you've reviewed business considerations, it's time to tie them into technical considerations.
Step 1: What are your software and hardware needs?
Software
As a B2B seller, you probably rely on an ERP solution to manage inventory, pricing, supply chains, and business operations. To provide your customers with accurate inventory and pricing in real-time, you must integrate your ERP with the eCommerce platform.
Likewise, utilizing a CRM with eCommerce enables sales teams to better manage customer relationships and market products more effectively.
If you don't already have an ERP or CRM, starting with an eCommerce system can unify your data and act as a springboard to other solutions to better serve your business.
Hardware
Your eCommerce hardware includes physical servers that host, process, and manage data associated with your eCommerce store. Aside from allocating the space to accommodate these servers, you'll need to consider application servers, proxy servers, and firewall servers.
However, you can share the responsibility for your IT environment. Whether it's hosting, website security providers, firewall solutions, or SSL encryption services, you may keep services in-house or outsource to third parties.
With on-premise deployment, you're responsible for the physical IT infrastructure, including the monetary and human resources required to maintain and upgrade these systems.
Pros: With data stored on-premises, you control how it lives and travels between systems. You can access it without an internet connection and maintain ultimate flexibility in managing, backing up, and upgrading your systems. 
Cons: As your business grows, your hardware, implementation, and maintenance, as well as personnel needs, will also increase. These costs usually outweigh the costs of outsourcing the infrastructure and supporting activities. Managing infrastructure security, including firewall services, encryption, and anti-virus systems can be challenging along with keeping up to date with changing cybersecurity regulations and best practices.
With IaaS (infrastructure as a service), the vendor offers physical infrastructure through virtual machines, which is known as virtualization. You're in control of many infrastructure aspects, such as access management, operating systems, and virtual machines
Pros: Unlike on-premise deployment, the servers, storage, and networking are maintained by the vendor. That means there's no need to worry about server downtime, maintenance, and upgrades. Since you only pay for the resources you use, you can upsize and downsize based on your needs.
Cons: Since there's less control of infrastructure, there are more security concerns – mainly if the IaaS provider enables multiple clients to use their hardware. You must still hire network administrators to manage middleware and virtual machines.
With PaaS (platform as a service), vendors provide you with everything you need to develop, implement, and run applications. Aside from physical infrastructure and services (such as configuration, maintenance, and updates), they also offer middleware services.
Pros: Using PaaS, you can benefit from an enhanced developer user experience. It offers the flexibility of IaaS but with additional OS deployment, middleware, and security services. When deployed correctly, it's also a cost-effective alternative to on-premise and other cloud hosting options.
Cons: The PaaS system works on a shared responsibility model, which means you retain some responsibility for security. Defining responsibility is critical for reducing the risk of introducing vulnerabilities and security threats.
With SaaS, (Software as a service), vendors offer infrastructure and applications over the internet. This makes SaaS easy to scale, manage, and use.
Pros: The greatest advantage of SaaS is that users are not responsible for managing, maintaining, or upgrading any aspect of the hardware and software. For sellers that want to focus on selling, it's a cost-effective and time-saving option.
Cons: Without any control over the infrastructure, your SaaS solution is at the mercy of the vendor. This introduces a host of disadvantages, such as vendor lock-in, compatibility issues, lack of customization, or control over security measures.
Step 2: What are your connectivity needs?
Today's digital commerce experiences rely on integrated systems. They don't work in isolation and depend on multiple business assets like websites, software, hardware, warehouses, and point of sale systems. Keeping systems and software in communication is vital.
System integration
Create a data flow diagram that lays out your resources and how they interact. Start with specifying where your data is currently located and how it moves around the system. This way, you'll identify all integrations and wil better understand how new systems and resources impact the infrastructure.
VPN tunnels
A VPN is a way to encrypt internet connections. The VPN tunnel is the pathway that facilitates data transfer through this network. By setting up protocols to govern the speed and encryption complexity, brands can control how data travels between systems. Consider your data flow requirements and the number of connections in your VPN, since these tunnels are limited, as well as the bandwidth offered for the VPN as a whole.
Step 3: What are your business continuity needs?
Last but not least, consider the risks associated with business continuity when selecting infrastructure. Everyone saw how the pandemic disrupted supply chains and closed businesses. Natural disasters, geopolitical crises, and power outages can't be predicted. Cyberattacks pose a growing threat to B2B businesses, requiring investments in backup and recovery, network segmentation, infrastructure safeguards, and more.